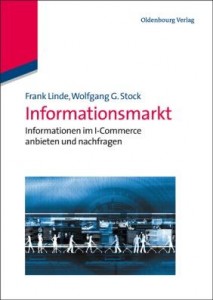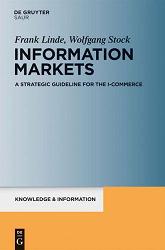 The information portal correspondent to the book Information markets – A Strategic Guideline for the i-Commerce. Its main targets are professionals coming from information science, IT or Information management groups, and also other managers and students who are interested in this subject.
On this web site you can find each chapter as a PDF File (read only) from the book, which corresponds to the printed original. You can support us by publishing this site's contents elsewhere by indicating its legitimate source.
Information markets – A Strategic Guideline for the I-Commerce is compendium of  i-Commerce, exploring the  commercial  usage of digital information (such as content and related software).

By providing a larger overview about economic, as well as scientific activities in the area, the book not only gives a strategic guideline to analyze markets and their long term development, but also offers a set of possible solutions in order to succeed on the market.
Furthermore we would like to thank our publisher De Gruyter for the support and the ability to publish the book on this website.
Please follow these link to order the ebook or the printed version from the publisher in English language.
There is also a printed German language version of the book available on the publisher website and Amazon store.